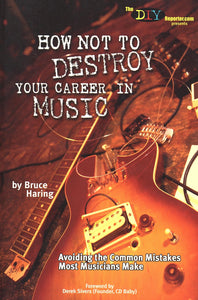 How Not to Destroy Your Career in Music
This book helps educate aspiring musicians about the twists and turns of the music industry and gives recommendations on how to avoid common pitfalls. 
The author reveals tips on planning, promotion, booking gigs, networking, licensing music, and much more. Each chapter includes a bulleted summary of material just covered as well as key points to remember.
This book is an essential addition to your music library - it describes how to maintain and move forward with your career plans.